22-23 KU Political Science
---

Distinguished Professor, Robert Rohrschneider, Fulbright Scholar Award Winner
Robert Rohrschneider, the Sir Robert Worcester Distinguished Professor of Political Science at the University of Kansas, has received a Fulbright U.S. Scholar Award to travel to Austria to conduct research on European illiberal parties.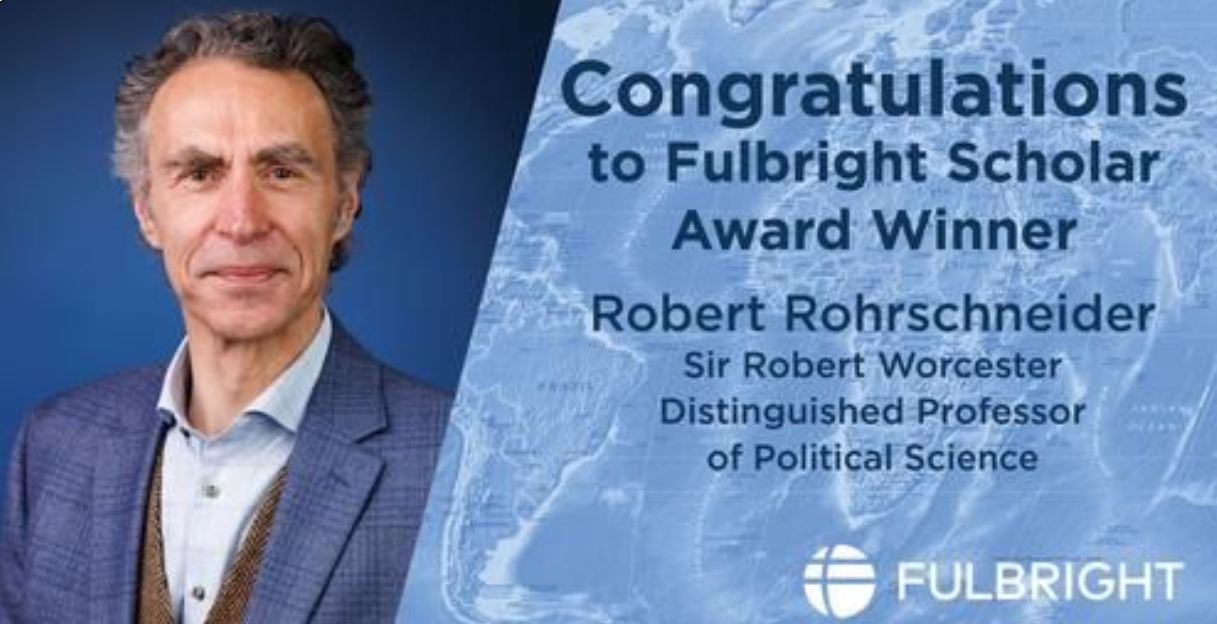 Spring Truman Nominee, Caroline Steele
Steele is double majoring in political science and Spanish and minoring in social justice. She plans to pursue joint juris doctor and master's degrees in public policy or public affairs, become an immigration attorney and develop policy for immigration reform. She has held several positions within Kappa Alpha Theta sorority, including vice president of Panhellenic executive board, founder and committee chair of the Wellness Committee, chair of the Spirit Committee and member of the Diversity, Equity & Inclusion Committee. She is also a member of the Dole Institute Student Advisory Board, a founding executive board member of the Women in Leadership Conference within KU Student Senate and a founding member of the Accessibility Committee and member of the Diversity, Equity, & Inclusion Committee of the KU Panhellenic Association. Steele currently serves as an Eye of an Immigrant ally, volunteers with the Johnson County Christmas Bureau and is a voter registration volunteer. In 2021, she served as the legal and city manager's intern with the City of Olathe, and in 2022, she was a legislative intern in the office of Kansas Rep. Steven Johnson. Steele is a member of the University Honors Program and is the recipient of numerous awards, including the KU Chancellor's Scholarship for academic excellence, the Great Plains Association Paul Max Service Scholarship for outstanding and innovative dedication to service and the Olathe Northwest Faculty Award, given to one outstanding senior in the graduating class.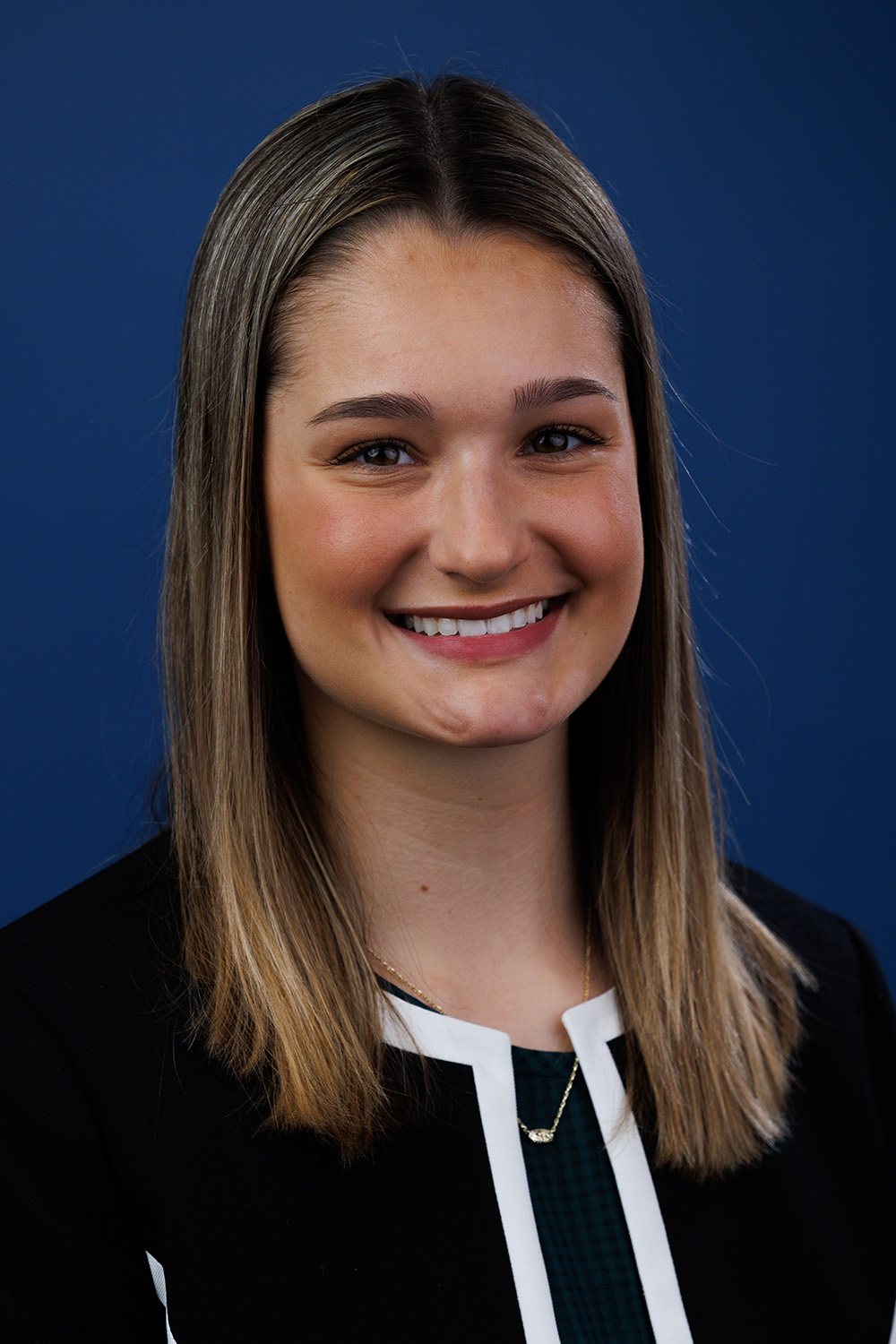 Partnership with the Dole Institute!
Fall semester brought with it a stronger partnership with the Dole Institute of Politics! Our Ketzel Speaker, Dr. Robert Ross, Boston College and Associate of John King Fairbank Center for East Asian Research, Harvard, discussed "A New Cold War? America, China, and Russia after the Ukraine War"

A Post-Election conference also at the Dole Institute of Politics included in it's panel Associate Professor Patrick Miller, and PhD alum Dr. Alexandra Middlewood, now a professor at Wichita State University.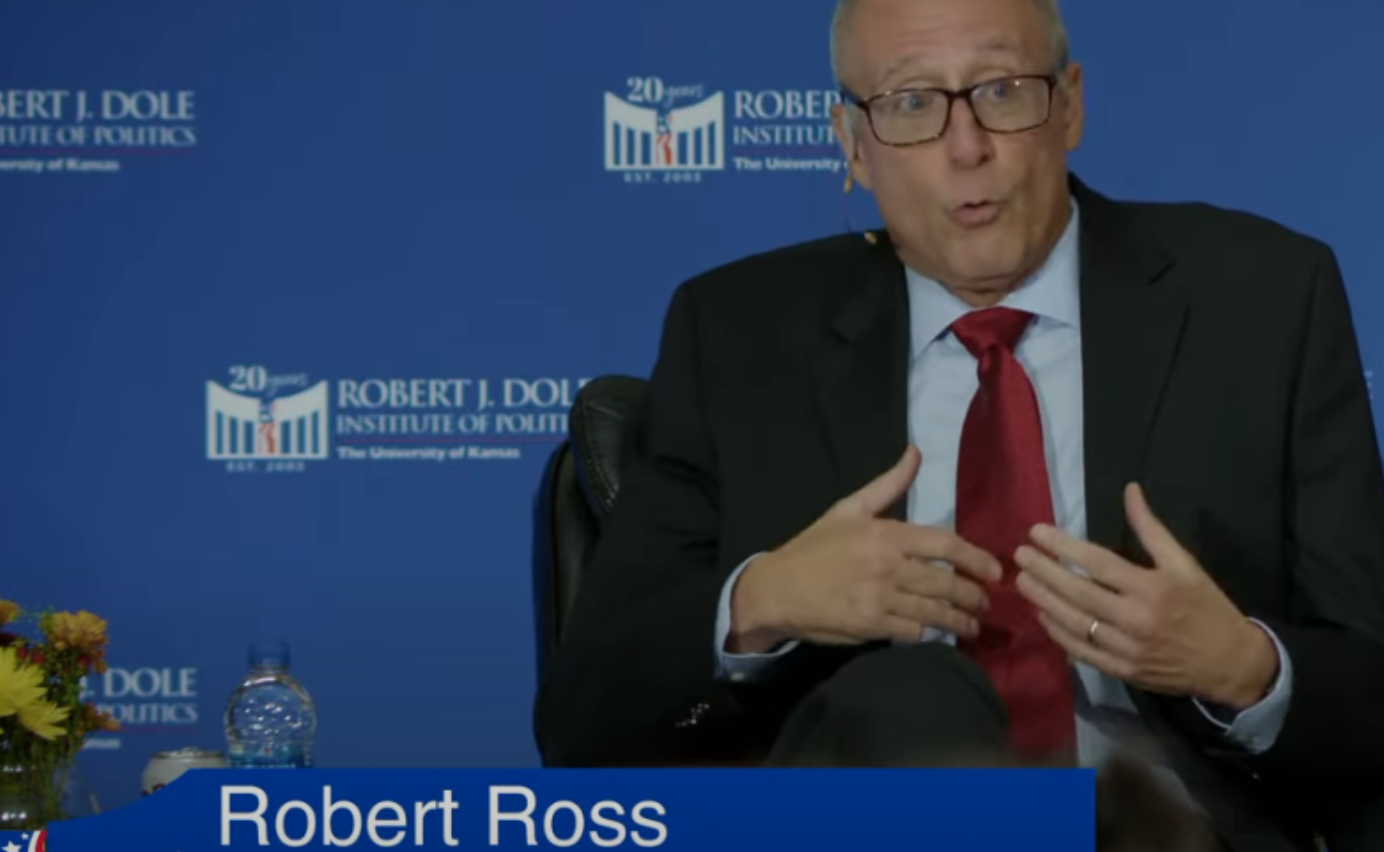 Post Election Conference at the Dole, December 2022!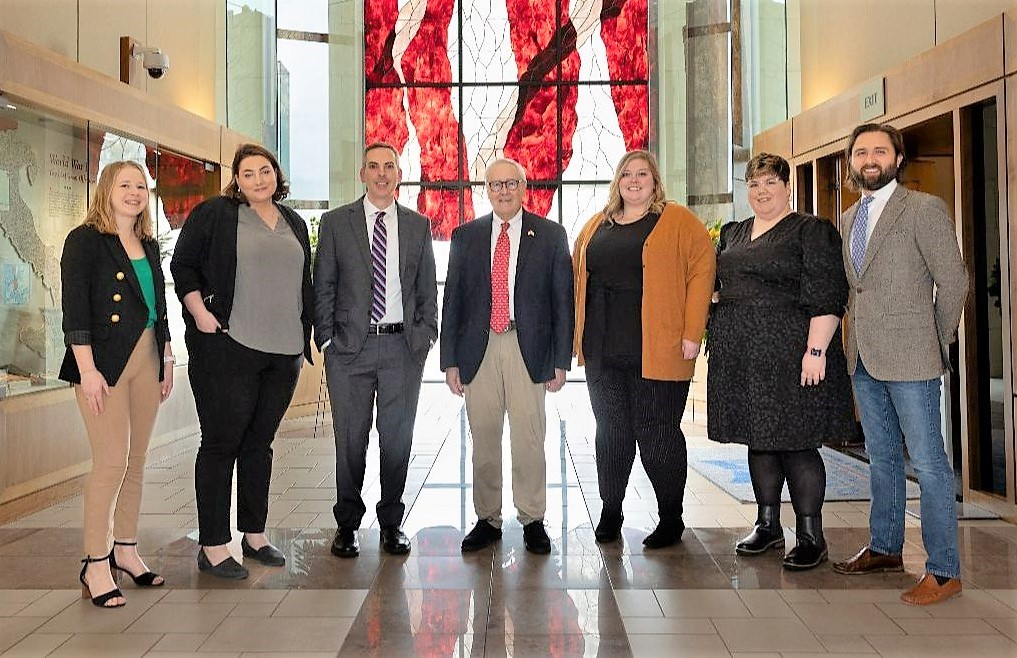 Senior Spotlight!
Aylar Atadurdyyeva is a senior in microbiology, global & international studies, political science and Slavic studies with minors in German studies and psychology. An international student from Turkmenistan, Atadurdyyeva plans a career in global public health that both develops health research and applies it through education and policy interventions. Atadurdyyeva's primary interests involve understanding and combating antimicrobial resistance, particularly in Central Asia and other regions in which health outcomes are impaired by social factors like policy and health access. She was selected as a Key into Public Service Scholar by the Phi Beta Kappa Society. Since joining KU, Atadurdyyeva has won the RWJ Scholars Award, Mai Anh Do & David Nguyen Foundation Scholarship and Laird Essay Award, and her record of service to KU and the Lawrence community has been widely recognized by the KU Homecoming Steering Committee director, the International Student Association and the University Honors Program, which enrolled her as an ambassador and a seminar assistant. Atadurdyyeva is also the executive director of The Big Event and director of finance and partnerships of Student Union Activities. Among these accomplishments, she is being named the KU Student Employee of the Year as well as the State of Kansas Student Employee of the Year in 2022 for her work for the Office of Graduate Studies.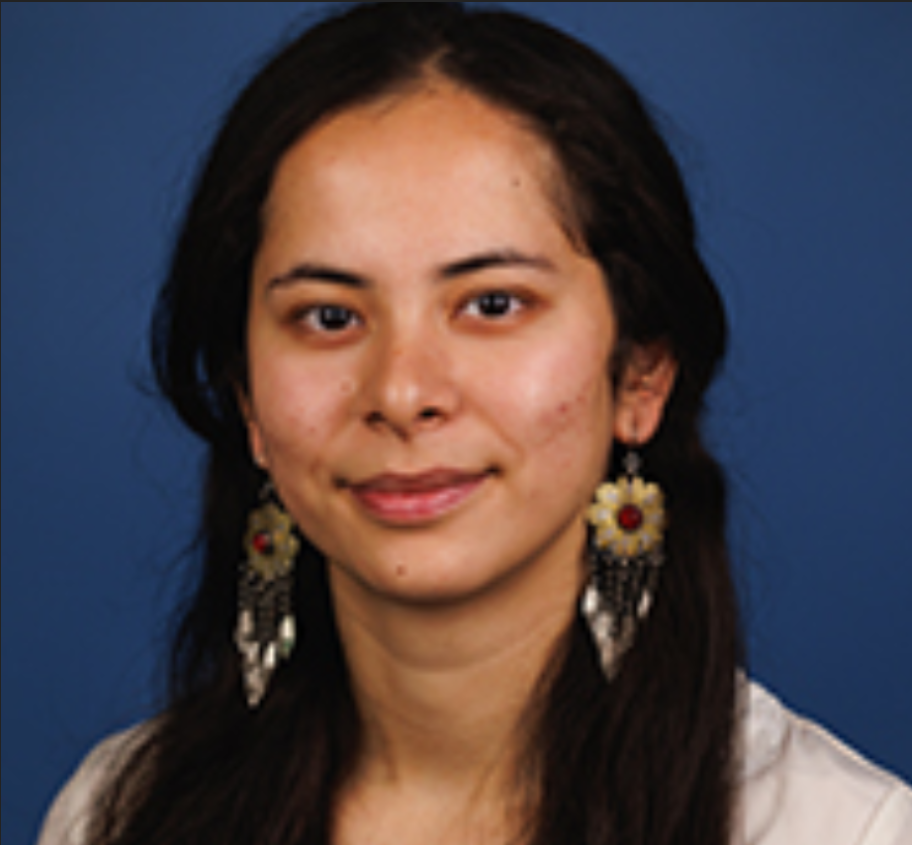 Ximena Ibarra
Ximena Ibarra is double majoring in political science and American studies with a minor in Spanish and is a graduate of Pittsburg High School. She is the daughter of Susana Quintana and Marco Ibarra. After graduation, Ibarra plans to earn a juris doctor focusing on law and social change. She is a member of the University Honors Program and was selected as a 2020-2021 University Scholar. Ibarra served as the chair of the Diversity, Equity, and Inclusion Committee at KU, where she co-organized and moderated a town hall forum that provided students from underrepresented groups the opportunity to voice their concerns. She is also the vice president of the ACLU at KU, was the student representative for Kansas for Constitutional Freedom and is a founding member of Lawrence Freedgin Kansas community food pantry. Additionally, she was a student ambassador for the Center for Sexuality & Gender Diversity and formerly served as the founder and Campus Corps leader for Jayhawks for Bernie in 2020. Ibarra also participated in the Bench Builder Summer Internship Program within the Kansas Democratic Party during summer 2021 and served as an intern at the American Bar Association's Commission on Immigration in Washington, D.C., throughout spring 2022.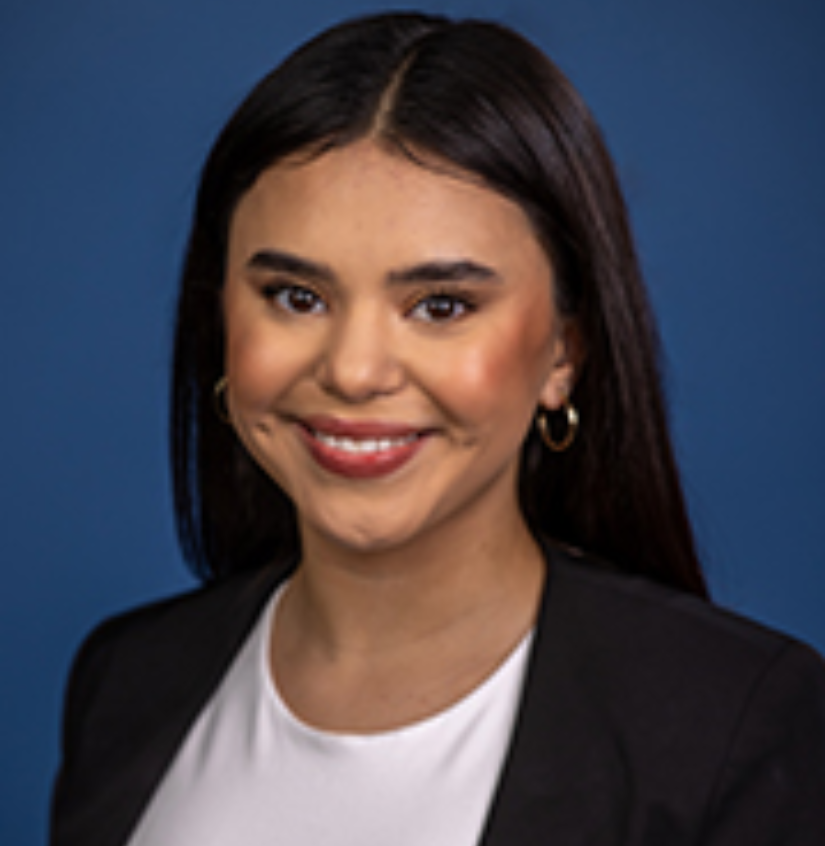 Insight from personal experience shared in Spring 22 Comparative Migration
From course instructor, GTA William Hatungimana: "I invited my sister to provide insight into the material we covered in class. We just completed a unit on immigration laws protecting refugees. I wanted to highlight the difference between the assumptions in the laws, and how they play out in reality. Hence, I thought my sister's experience would fit this topic and I invited her for last Thursday's class. She is an American citizen but the aim of her talk was to take us down her memory lane and share her refugee experience.
She talked about how she was denied some rights while she was a refugee in Eswatini; she could not participate in politics or leave the country without obtaining permission from the Eswatini government. She also talked about challenges that refugees faced with obtaining work permits in Eswatini. Most refugees had to wait for a long time to be permanent residents as a result most of them stayed unemployed.
She compared her experience in Eswatini and the US and talked about her need to provide a birth certificate when she was applying for a green card. A birth certificate which was something irrelevant when she grew up in Eswatini became a bump in her journey to becoming an American citizen. Her experiences highlighted a reality that laws protecting refugees do not account for. Most refugees flee and leave most of their belongings behind and my sister did not have a birth certificate because my parents left it behind when we fled the Genocide in Rwanda. Her experience with immigration officers in the US depicts the discrepancy between what refugees are expected to have and what they really have. She also noted that expectations are different with every country underscoring the fact that most countries are signatories to international migration laws but each country implements the law differently. Therefore, the immigrant integration process differs in every country.
Her talk helped us reflect on the institutional barriers that refugees face and the discrepancies between the written law and its implementation. She also touched on the psychological impact of challenges refugees face and emphasized how comfortable her life has become since she became a US citizen.
My students learned a lot from her experience. Students' questions opened up new perspectives for her to explore and also provided new insight into class material."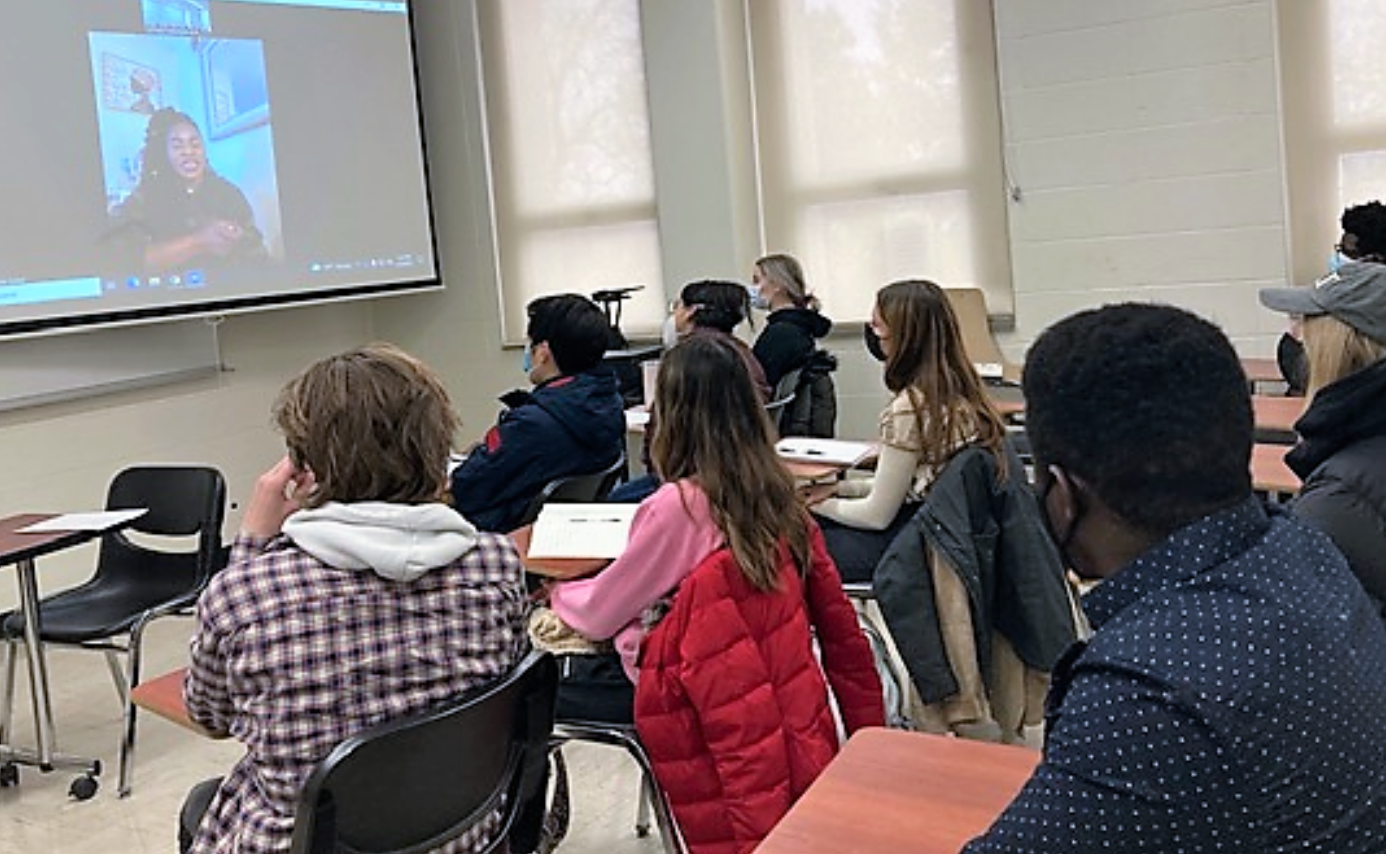 Graduate spotlight! Jaleah Cullors
Jaleah Cullors double majored in political science and global & international studies and triple minored in Spanish, intelligence & national security studies and Middle East studies. A member of the University Honors Program and the Multicultural Scholars Program, and she was selected as a sophomore for the Global Scholars Program by KU International Affairs. As a McNair Scholar, Cullors pursued research on differences in terrorism coverage in the United States and the Middle East related to Islamophobia. Cullors also an Intelligence Community Center for Academic Excellence Scholar and a Public Policy and International Affairs Junior Summer Institute Fellow. She is currently serving as an Independent Task Force Intern for the Council on Foreign Relations and previously interned at People to People International. Jaleah Cullors earned the prestigious Pickering Foreign Affairs Fellowship! She is one of 45 students in the U.S. to be awarded this.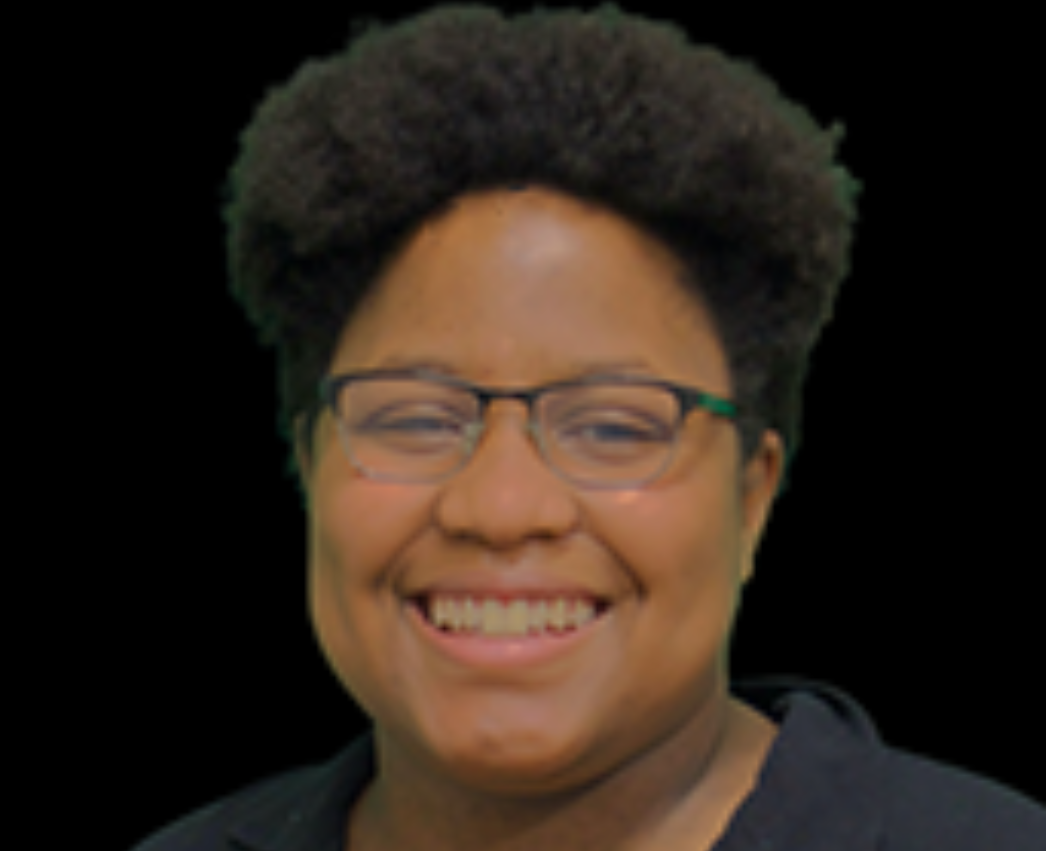 Congratulations to professor Jack Zhang!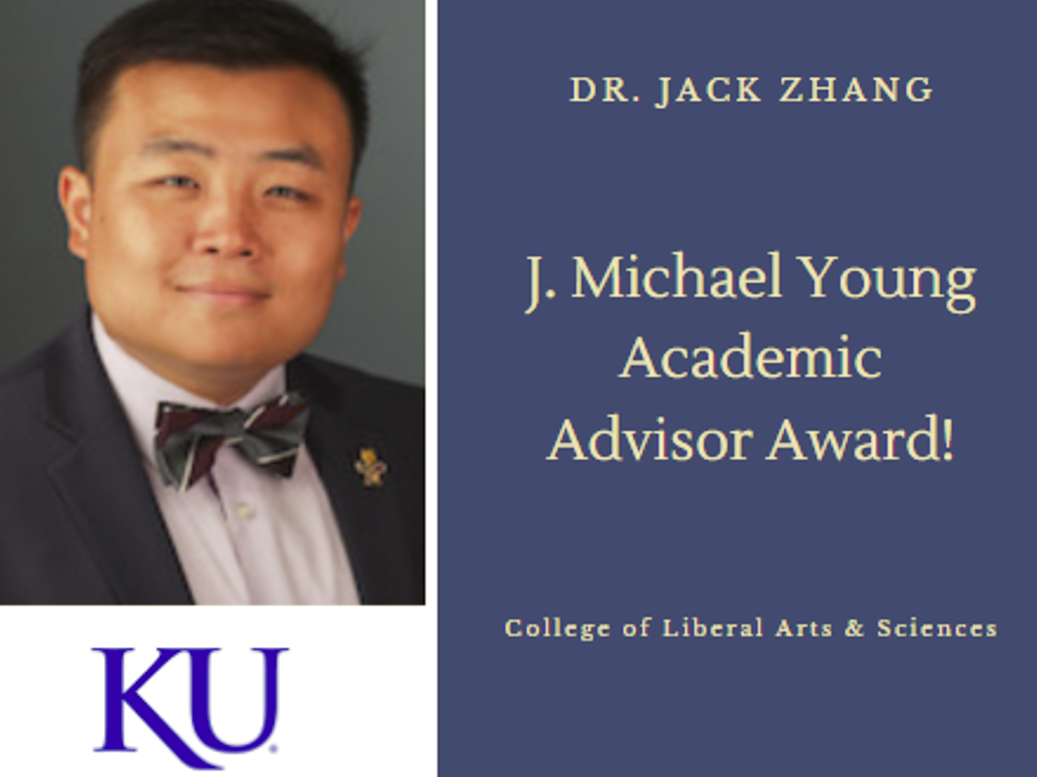 Faculty Activity & Research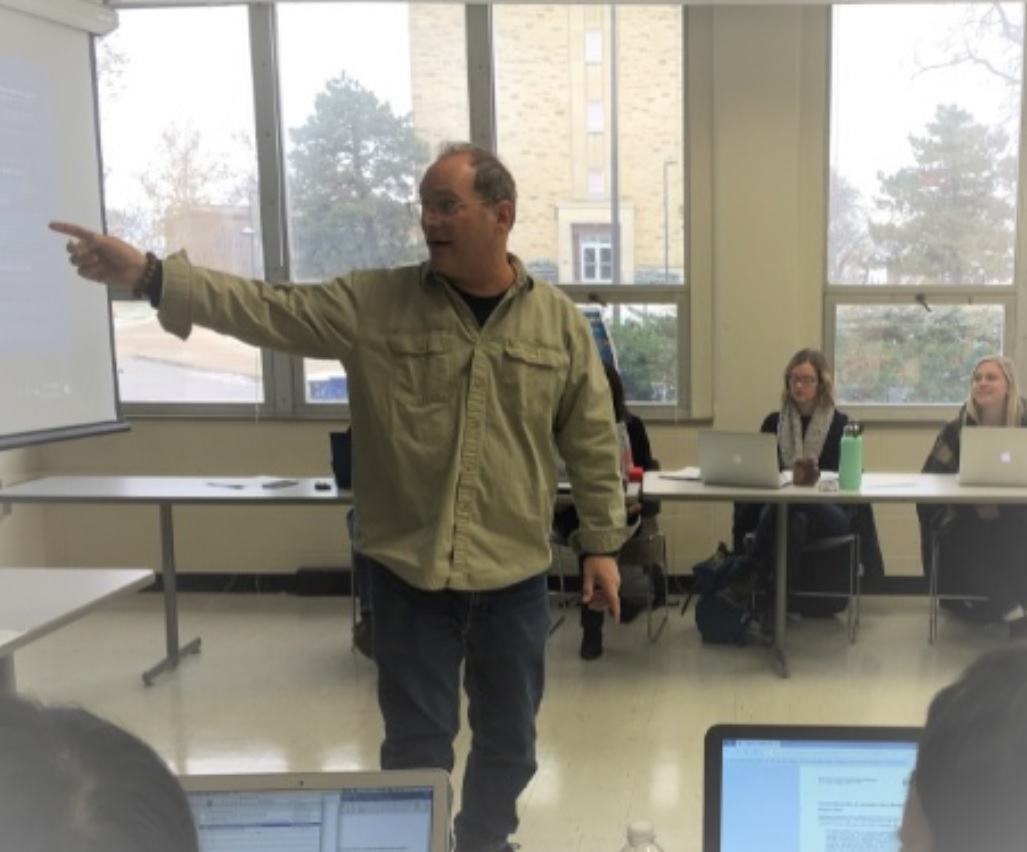 Remembering Loomis
From the Chair, Professor John Kennedy, KU Political Science Dept. Re: Burdett "Bird" Loomis 1945-2021

The political science department, University of Kansas, and the Lawrence community are saddened to hear about the passing of Burdett Loomis, also known as Bird. He was a great colleague, American and Kansas political scholar, international representative, local community activist, and patron of the arts. Bird was often interviewed in national and regional newspapers, television and radio programs for his insights into national and state politics. He will be missed by his family, colleagues, his students, and everyone who knew and admired him for his work at KU, in Kansas State government, and throughout the broader Lawrence community.

In 1974, Professor Loomis completed his PhD in political science at the University of Wisconsin-Madison. His first teaching position was at Knox College in Illinois, but he was lured to the University of Kansas by the department of political science in 1979. Early in his academic career he wrote about the incoming cohort of congressional representatives, focusing more on individual orientations and behaviors than on the broader institutional structures and processes of Congress that had previously been stressed by Congressional scholars. His particular focus was on how a new generation of congress members sought to balance their responsiblilities to the local communities that had elected them, their family obligations, the interests of their political party, the institutional norms and customs within Congress, and their future political ambitions. He interviewed numerous incoming congressional representatives and their staffs over the years. Before Congress lapsed into the polarized dysfunction that is currently widely discussed and bemoaned, Bird stressed the declining civility in Congress and the shift from deliberation in pursuit of the public interest to strategizing in pursuit of partisan advantage. His research and numerous books contributed much to both professional and public understanding of the American politics. Professor Loomis authored American politics textbooks for use in the classroom. In collaboration with Professor Alan Cigler at KU, he produced American politics readers that were widely adopted in for introductory courses in American government. In the 1980s, Loomis and Cigler organized an edited book, Interest Group Politics, that examines the rising power and changing methods used by America interest groups. This became a biannual series, published in nine distinct editions between 1983 and 2015 and was widely regarded as the most important source on interest groups in the political science discipline.

Burdett Loomis was a dedicated and committed professor who first took over the supervision of an existing KU internship program in Topeka and then developed one the most important Washington internship programs in the Mid-West. In the 1980s, he cultivated relationships with Congressional offices and federal government agencies in Washington DC that opened opportunities for many internships for political science students; these internships launched the public service careers of countless students - not only from KU but those attending other Kansas colleges and universities - over the last several decades. Bird was one of the first recipients of the Kemper Foundation Teaching Award in 1996 for his work in establishing the DC internship.

In the 1990s, he got to know Senator Robert Dole and his staff, and he spearheaded an effort to make KU the repository of Dole's papers spanning his political career. This was the beginning of the Robert J. Dole Institute of Politics at KU. These initiatives helped establish the Institute at KU and led to Bird becoming its interim director between 1997-2001.

Professor Loomis served as chair of the political science department from 1986-1990 and 2003- 2004. In 2005, he became the Director of Administrative Communication for Kansas Governor Kathleen Sebelius. At this stage of his career, he focused more on Kansas politics and the relationship between state and national politics. He worked closely with the governor and legislators across Kansas. Subsequently, he became a frequent political commentator for local and regional news agencies. In 2014, Loomis received the Steeples Award for Distinguished Service to Kansas.

Although he was an American scholar, Loomis travelled around the globe as a lecturer on American government for the US State Department. Between 1990 and 2012, he visited Brazil twice, West Indies, Mexico, Malaysia, Singapore, China, Iraq, Taiwan, Nepal, Bangladesh and Indonesia. Subsequently he became a Fulbright Scholar in Australia. He loved to visit other countries and cultures, and he incorporated his international experience into his American politics classes at KU.

Burdett Loomis was a community activist. He was one of the leaders of a community group that sought to stop various downtown Lawrence mall development projects in the 1980s; such efforts successfully saved downtown Lawrence. He was also a leader in the Old West Lawrence neighborhood association. He was involved with the development of downtown Lawrence for decades, investing in such Lawrence iconic businesses as Free State Brewery and Wheatfields Bakery.

Burdett and his wife Michel Loomis are strong supporters of the arts in Lawrence and Kansas. He served on the board of the Spencer Museum of Arts at KU and even curated a show in 2012 titled "Politics as Symbol/ Symbol as Politics." He worked closely with the Lawrence Art Center for decades and has been a supporter of VanGo, an art-based, social service agency that employs at-risk youth. Their renovated home in Old West Lawrence is often regarded as a local "museum," filled with works from many artists, especially those from Kansas and the Midwest. They also opened their home for resident artists to stay while they displayed their work at the Lawrence Art Center or the Spencer Museum.

Burdett Loomis had a love of life and he enjoyed his family and the arts as well as his public service, teaching, research and international travel. He is survived by his wife Michel Loomis, his son Dakota, daughter in-law Krystal, granddaughter Georgia, and their newest granddaughter, Merribelle.