Reflections on Time at KU
---
Sammy Badran
Sammy Badran (PhD, 2018) is an Assistant Professor of Political Science at the American University of Sharjah (UAE). Sammy's current research interests surround contentious politics and social movements within the MENA region.

"I received an outstanding education at the University of Kansas. I was exposed to many teaching methodologies and given the opportunity to independently teach a variety of courses at KU. I am indebted to my advisors who assisted me with research grant applications, dissertations revisions, and job market preparation. With their help I was fortunate to receive a Fulbright Fellowship for dissertation research along with various Foreign Language Area Study (FLAS) fellowships for language acquisition through the Kansas African Studies Center. The support I received from advisers and professors helped me make a smooth transition from graduate school to the job market."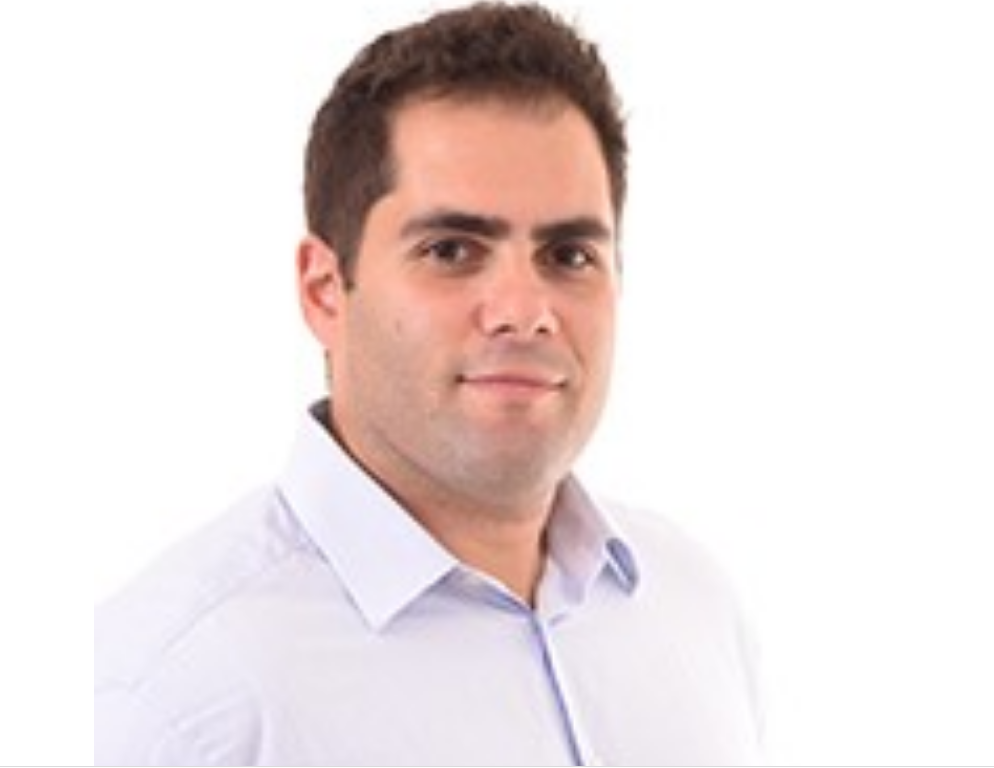 Alexandra Middlewood
Alexandra Middlewood (PhD, 2019) is an Assistant Professor of Political Science at Wichita State University. Alexandra's current research interests are public opinion, political behavior, gender, gun ownership, and political attitudes.
"My time as a PhD student and graduate teaching assistant at KU prepared me well for the academic job market. My advisor, Mark Joslyn, was dedicated to helping me be prepared to succeed in a difficult job market. I was encouraged to get both teaching and research experience which ultimately landed me a tenure-track job in a teaching-oriented department at a research university – the best of both worlds! Even after changing subfields during my first year in the PhD program, by the time I graduated from KU I had co-authored a forthcoming publication in Social Science Quarterly, I had experience teaching courses at several institutions, and I had a tenure-track job offer at WSU. Dr. Joslyn's guidance was invaluable to me as a first-generation college student, and I really couldn't have asked for a better advisor. Getting time and attention from the faculty is what sets KU apart from other PhD programs."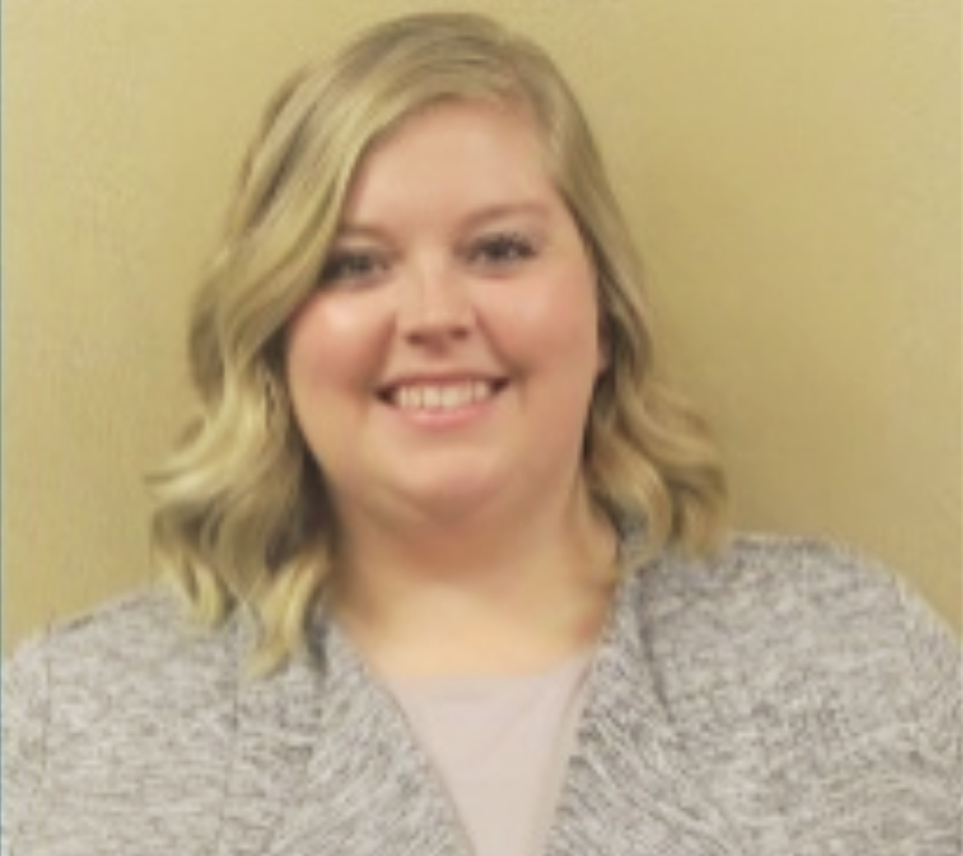 Brian Turnbull
Brian Turnbull (PhD, 2018) is a Visiting Instructor in Interdisciplinary Social Sciences at the University of South Florida. Brian's current research interest is gender quotas in the Global South. Brian is particularly interested in determining whether gender quotas lead to real gains on the group in desriptive and substantive representation for women, particularly outside of the quota institution itself.
"KU political science provided me with a solid grounding in both teaching and scholarship. I credit my graduate training with providing me with valuable teaching experience and assessment, which really gave me a head start in leading my own courses as an instructor. I started teaching with syllabi that were ready to go and classroom activities that I knew worked. Furthermore, the guidance and feedback provided by my mentor and dissertation committee helped me build a solid research agenda that enabled me to submit several projects and a book manuscript for peer review shortly after graduation. These publications have given me a strong foundation to take into job interviews and request funding. Go Hawks!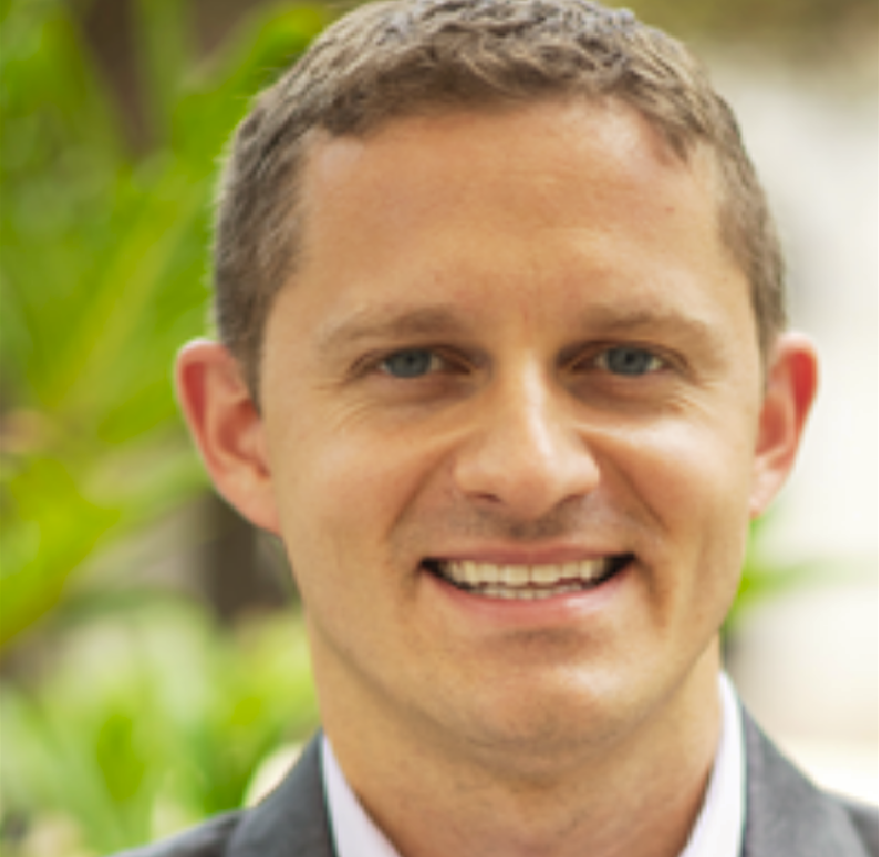 Ken Aikins
Kenneth Shelton Aikins (PhD 2011) "Despite my position as a Research Fellow at the Institute for Development Studies (IDS), University of Cape Coast, Ghana, I arrived at the University of Kansas with an open mind and it paid off. It was worth the experience to acquire knowledge in the field of Political Science at KU from such seasoned faculty. Moreover the exposure to the variety of teaching methodologies, the mentorship as well as the opportunity to teach my own courses, has positioned me in a better stead to teach at IDS. My stay at KU still brings back lovely memories. I continue to relish the period at KU and without hesitation attribute the difference in my teaching to KU when students inquire "Why are you different?"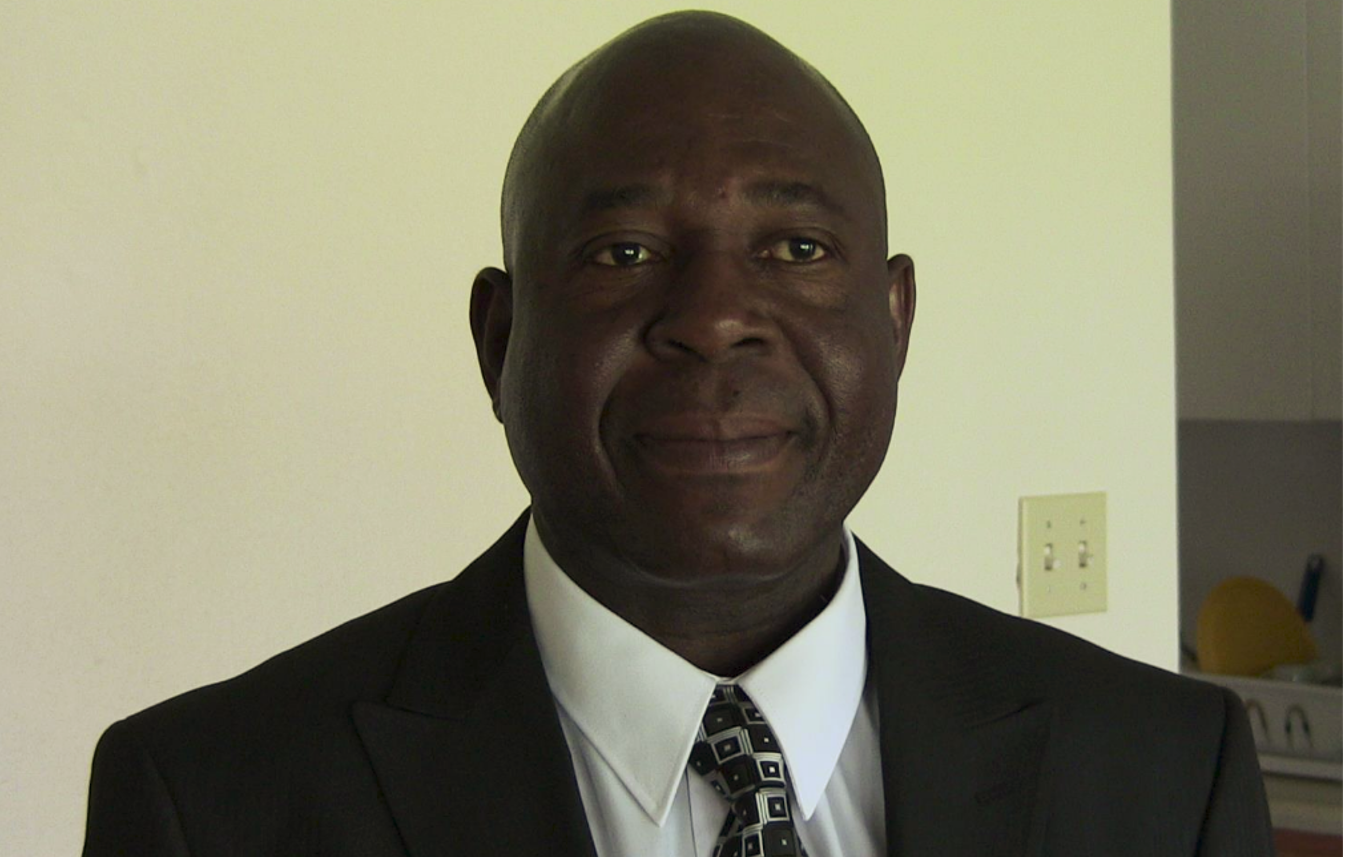 Recent Publications of from Ph.D. Alumni
 
Abigail Vegter, Alexandra T. Middlewood
Abigail Vegter (PhD 2021), Alexandra Middlewood (PhD 2019) "The massacre generation: Young people and attitudes about mass shooting prevention.  May 2022
Social Science Quarterly

Robert Rodriguez
Robert Rodriguez (PhD 2005), Associate Professor at Texas A&M University-Commerce has a book chapter in the Routledge Handbook of Tennis: History, Culture and Politics, edited by Robert J. Lake. The chapter is entitled, "A brief historal, political, and social analysis of Argentine tennis".
Patrick Asingo
Asingo, PO.  2018.  "Ethnicity and Political Inclusivity in Kenya: Retrospective Analysis and Prospective Solutions." Ethnicity and Politicization in Kenya: The National Study. , Nairobi: Kenya Human Rights Commission Ethnicity and Politicization in Kenya
Asingo, PO.  2018.  "Relative Deprivation, Protests and Voting in Kenya." Commonwealth and Comparative Politics. 56(1):65-83.
Asingo, PO.  2017.  "Policy Salience and Election Outcomes in Contemporary American Presidential Elections (1972 -2000)." Politics and Policy. 45(4):571-593.
Dan Chen
Dan Chen with John James Kennedy, and. 2018. "State Capacity and Cadre Mobilization in China: the Elasticity of Policy Implementation." Journal of Contemporary China 27 (111):393-405.
Chen, Dan. 2017. "'Supervision by Public Opinion' or by Government Officials? Media Criticism and Central-Local Government Relations in China." Modern China 43 (6): 620-645.
Chen, Dan. 2017. "Local Distrust and Regime Support: Sources and Effects of Political Trust in China." Political Research Quarterly 70 (2): 314-326.
Chen, Dan. 2017. "Facilitating Public Service Provision: The Emerging Role of Municipal Television News in China." The China Quarterly 229: 130-149
 
Placement Information
2022 Graduates
Trent Lythgoe     U.S. Army command and General Staff College
Patrick Gauding  University of the South
Amilee Turner    Research Analyst IV  Kansas Department of Corrections
Haruka Nagao  Oklahoma State University
Holly Rains       Rockhurst University
Brooklyn Walker   Hutchinson Community College
William Hatungimana   Oklahoma State University
2021 Graduates

Rachel Finnell,  Bethany College
Abigail Vegter,   Berry College

2019 Graduates
Ryan Daugherty, Concordia University Wisconsin
Alexandra Middlewood, Wichita State University
Colonel Todd A. Schmidt, U.S. Army
2018 Graduates
Sammy Badran, Saint Martin's University
Bronson Herrera, Northwest Missouri State
Brian Turnbull, St. Petersburg College
Marcus Williamson, Purdue University Northwest
Kristina Youngblood, AEM Corporation
2017 Graduates
Ranya Ahmed, Harvard University FXB Center for Health and Human Rights
Adam Brown, Saint Joseph, MO School District
Brittnee Carter, University of Kansas
Ben Rogers, Norfolk State University
Lidiya Zubytska, Woodrow Wilson International Center for Scholars
2016 Graduates
Terilyn Huntington, Mount Vernon Nazarene University
Jacob Longaker, Bates College
Saatvika Rai, University of Toledo
Steven Sylvester, Utah Valley University
2015 Graduates
KeeHyun Ahn, Ministry of National Defense Republic of Korea
Chelsie Bright, Judicial Council of California,  Mills College
Luke Campbell, Northwest Missouri State University
Derek Glasgow, Mercer University
Brian Hanson, Abraham Baldwin Agricultural College
Alex Jorgensen, Missouri State University
Johnathon Kupka, Garrison Commander U.S. Army Virginia
Thomas Ringenberg, Rockhurst University
Steven Torrente, University of Nebraska at Kearney
2014 Graduates
Dan Chen, Elizabethtown College, Pennsylvania
Laura Dean, Clayton State University
Mark Harvey, University of Saint Mary
Chris Kroh, University of North Georgia
Juan Urbano, Texas A&M University -Corpus Christie
2013 Graduates
Cody Brown, University of Zagreb
Ryan Gibb, Baker University
Matt Miles, Brigham Young University-Idaho
Heather Yates, University of Central Arkansas
2012 Graduates
Patrick Asingo, University of Nairobi
Whitney Court, College of Saint Benedict & Saint Johns University
Amber Dickinson, Oklahoma State University
Kellee Kirkpatrick, Idaho State University
Linsey Moddelmog, Washburn University
Pedro dos Santos, Luther College
Micheal Struemph, U.S. Government
2011 Graduates
Ken Aikins, Institute for Development Studies, University of Cape Coast, Ghana
Matt Beverlin, Rockhurst University
Christian Cantir, Oakland University
Andri Innes, University of East Anglia
Baris Kesgin, Susquehanna University
Alana Querze, West Virginia University
2010 Graduates
Will Delehanty, Missouri Southern State
Byeonggu Lee, Korean National Defense University
Gail Rodriguez, Exective Director, Medical Imaging & Technology Alliance
Jim Stoutenborough, Idaho State University
Andrea Vieux, University of Central Florida
2008 Graduates
Peter Picucci, Institute for Defense Analysis
2007 Graduates
Holona LeAnne Ochs, LeHigh University
2006 Graduates
Bonnie Johnson, University of Kansas (Urban Planning Department)
Frank Liu, National Sun-Yet-San University
2005 Graduates
Mahalley Allen, University of California-Chico
David Bunch, U.S. Department of Defense
Carly Hayden-Foster, Southern Illinois University, Edwardsville
Taehyun Nam, Salisbury University
Robert Rodriguez, Texas A&M University Commerce
Jeremy Walling, Southeast Missouri State University
2004 Graduates
Jaekwon Cha, Dong Eui University
Curtis Wood, Northern Illinois University
2003 Graduates
Alex Aguado, University of North Alabama
David Brichoux, University of Missouri Kansas City
2002 Graduates
Steven Garrison, Midwestern State University, Texas
Kara Lindaman, Winona State University
Eric Sexton, VP of Student Affairs & Executive Director of Athletics, Wichita State University
2001 Graduates
Gary Johnson, University North Carolina, Charlotte
2000 Graduates
William Flynt, Department of Defense