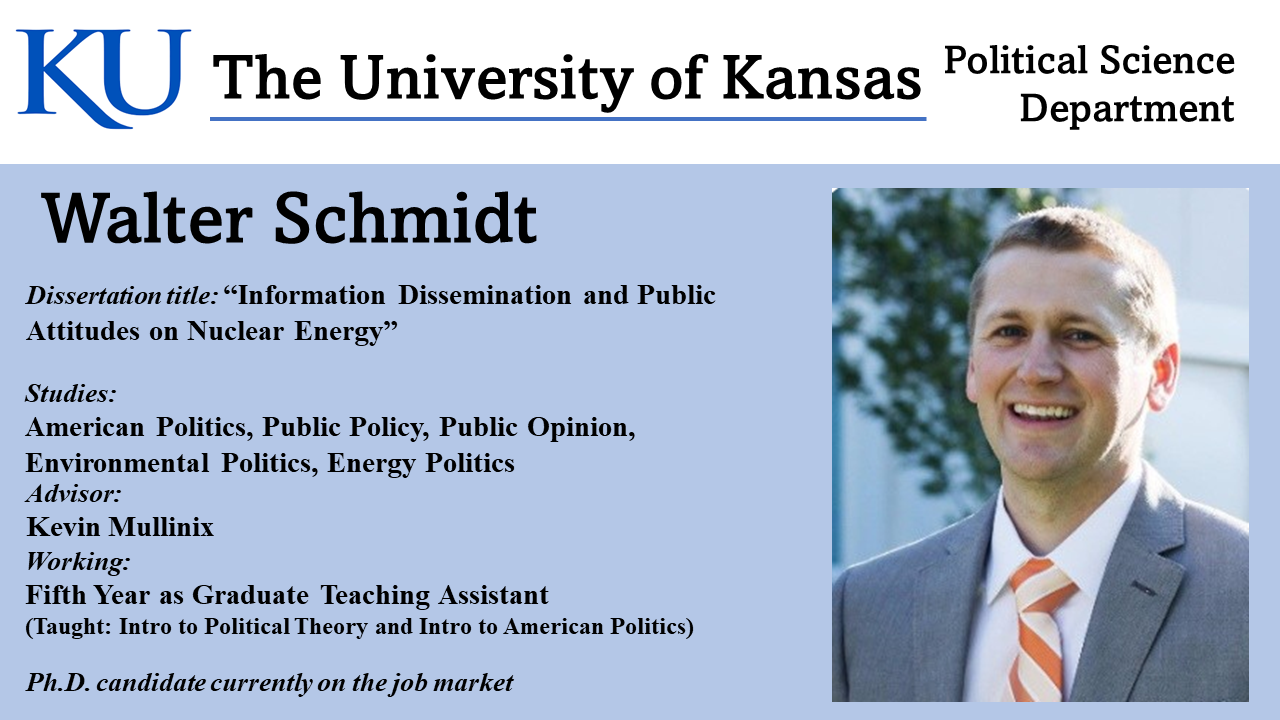 Walter Schmidt
Walter Schmidt studies American Public Opinion and Public Policy, with a focus on understanding public attitudes about environmental politics and energy politics. Newly on the Market!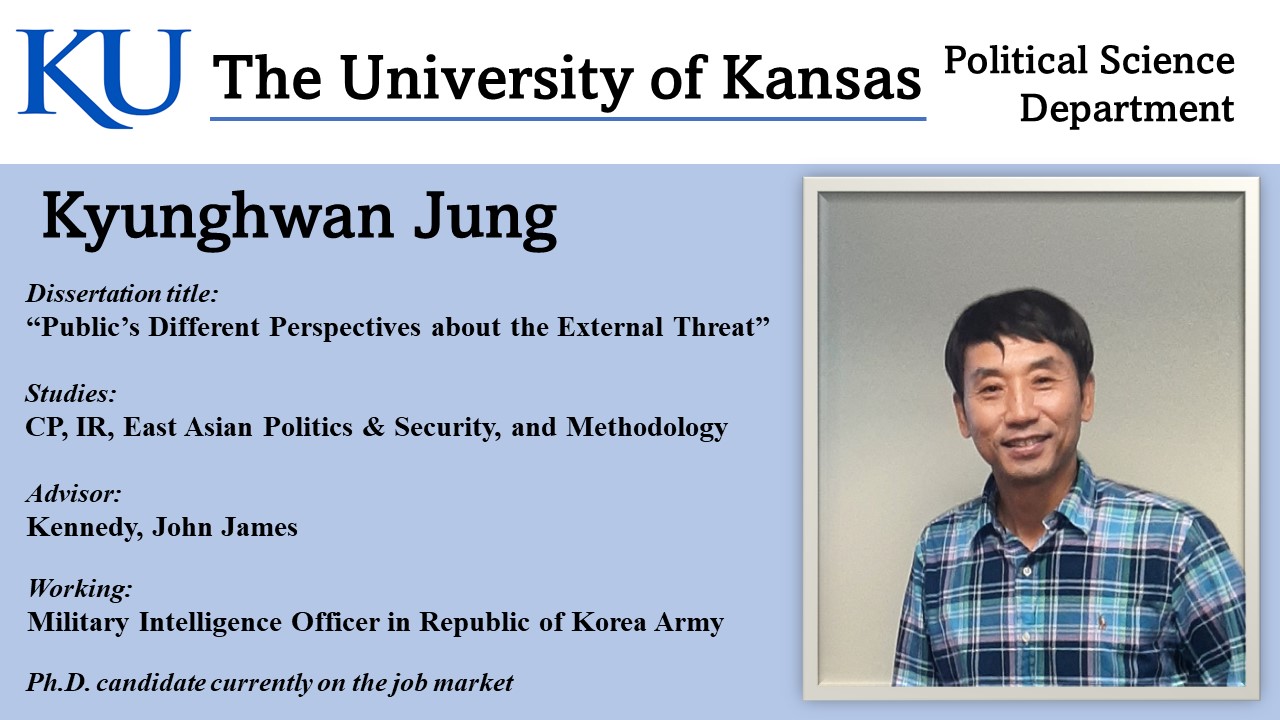 Kyunghwan Jung
Kyungwan Jung studies East Asian Politics & Security, and Methodology and has been a graduate teaching assistant for methods. Newly on the market!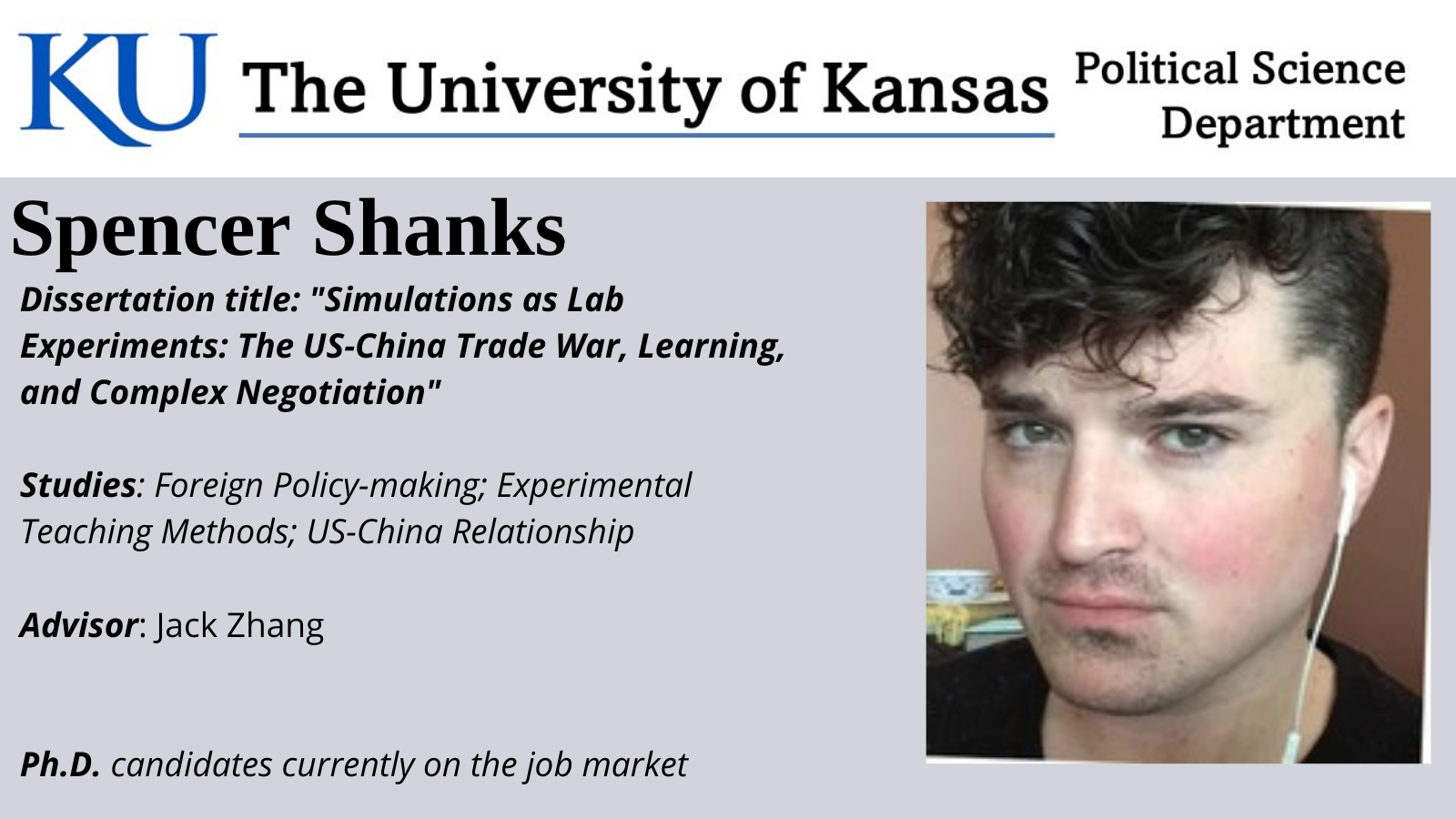 Spencer Shanks
"Spencer's work uses experimental simulation design to integrate the classroom into foreign policy research. His work shows: (1) student learning outcomes are higher for those exposed to simulations; (2) women (she/her) and men (he/him) have different determinants of negotiation success in domestic and international negotiations; and (3) security interests are over-represented in economic negotiations."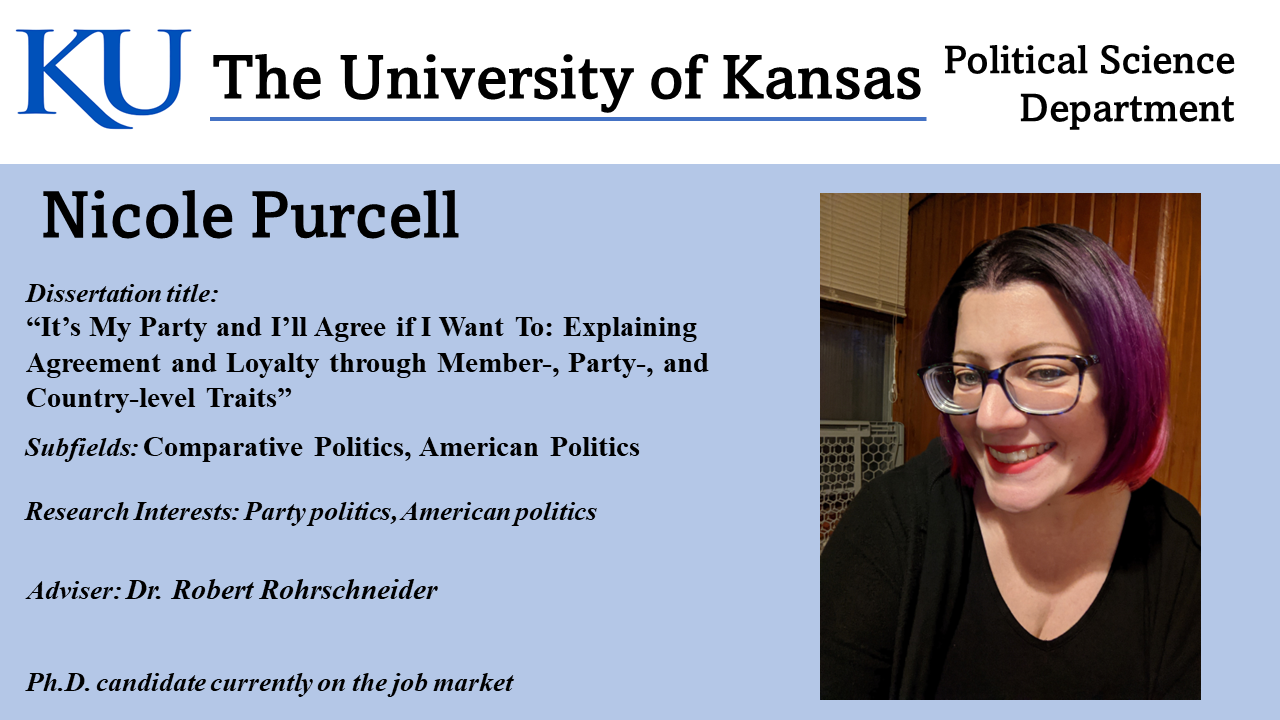 Nicole Purcell
Nicole Purcell studies both Comparative Politics and American Politics. She is newly on the market, and her dissertation title is "It's My Party and I'll Agree if I Want To: Explaining Agreement and Loyalty through Member-, Party-, and Country-level Traits"
Patrick Gauding
Patrick J. Gauding is a recent PhD graduate in public policy and American politics at the University of Kansas. His research and teaching interests focus on government policies impacting marginalized populations. His dissertation research focuses on the politics and administration of criminal justice reform at the state and local level, specifically the diffusion, implementation, and financial administration of criminal diversion programs, as well as public support for such programs. His work contributes to literatures within public policy, state and local politics, public opinion, and research methods. He holds a BA in History and a MA in Political Science from the University of Cincinnati.