Dr. Gary Matthew Reich
---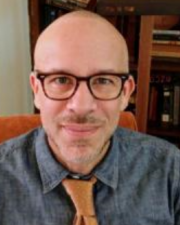 College of Liberal Arts and Sciences, Political Science
Contact Info
Blake Hall 414
Lawrence
1541 Lilac Lane
Lawrence, KS 66045
---
Selected Publications
—
Reich, G. (2002). Executive Decree Authority in Brazil: How Reactive Legislators Influence Policy. Legislative Studies Quarterly - Volume 27.
Reich, G. (2001). Coordinating Party Choice in Founding Elections: Why Timing Matters. Comparative Political Studies - Volume 34.
Reich, G. (2001). Reich, Gary Matthew. Changing the Electoral College: The Impact on Parties and Organized Interests. Choosing A President: The Electoral College and Beyond. Chatham House.
Reich, G. (1999). Coordinating Fiscal Restraint: Democratization and Seignorage in Latin America. Political Research Quarterly - Volume 52.
Reich, G. (1998). The 1988 Constitution a Decade Later: Ugly Compromises Reconsidered. Journal of Interamerican Studies and World Affairs - Volume 40.
Reich, G. (1998). Review of Chile: The Great Transformation by Javier Martínez & Alvaro Díaz. Journal of Developing Areas - Volume 32.