Dr. JACK ZHANG
---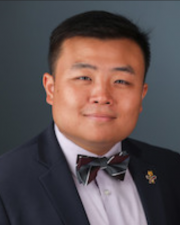 College of Liberal Arts and Sciences, Political Science
Contact Info
Blake 413
Lawrence
1541 Lilac Lane
Lawrence, KS 66045
---
Biography
—
JIAKUN JACK ZHANG is Assistant Professor of Political Science at the University of Kansas (KU). He received his Ph.D. from the Department of Political Science at UC San Diego. His dissertation examines when and why economically interdependent countries use military versus economic coercion in foreign policy disputes. In 2018-2019, he was a postdoctoral research fellow in the Niehaus Center for Globalization and Governance at Princeton University.
Education
—
Ph.D. in Political Science, University of California San Diego, 2018, La Jolla, CA
B.A. in Political Science, Duke University, 2011, Durham, NC
Research
—
My research explores the political economy of trade and conflict in East Asia. A scarcity of appropriate measures of interdependence and theoretical disarray about its effects hinder the formulation of effective policies to manage strategic competition with China. I am building a new framework for the dynamics of political competition under economic interdependence with the aid of new data. My newest project assesses the political participation of American businesses in the section 301 hearings process to understand why business interests were unable to restrain the Trump administration's escalation of trade tensions with China. In another project, my co-authors and I explore the political backlash against Chinese economic competition and its implications for the escalating trade war between the United States and China.
Teaching
—
POLS 970 Foreign Policy Analysis (Spring 2020)
POLS 170 Introduction to International Relations (Fall 2019)
POLS 676 International Relations of Asia (Fall 2019)
POLS 666 Political Economy of East Asia (Fall 2019)
Teaching interests:
International Relations
International Political Economy
International Security
East Asian Politics
Chinese Foreign Policy
U.S.-China Relations
Awards & Honors
—
<div class="fp-award fp-container"><div class="aca-award">Fulbright U.S. Student Award. U.S. Department of State Bureau of Educational and Cultural Affairs. Received: 1-01-2015.</div></div>