Dr. F. Michael Wuthrich
---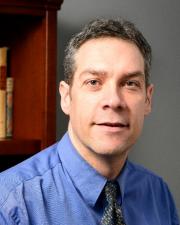 College of Liberal Arts and Sciences, Political Science
Contact Info
Blake 522
Lawrence
1541 Lilac Lane
Lawrence, KS 66045
---
Education
—
Ph.D. in Political Science, Bilkent University, 2011, Ankara, Turkey
Research
—
Electoral politics, contentious politics, and public opinion in the Middle East and North Africa in general with particular expertise in Turkey; Comparative Politics, particularly political parties, party systems, voting behavior, and also the points of interaction between religion, nationalism and politics.
Teaching
—
Teaching & Research Interests: Comparative Politics, Middle East Politics, Parties and Party Systems, Electoral Behavior, Religion and Politics, Nationalism and Politics
Selected Publications
—
Wuthrich, F. Michael, and Melyyn Ingleby. 2020. "Polarizing Populism versus 'Radical Love': Lessons from Turkey." Journal Articles. Journal of Democracy 31 (2): 24–40.
Ciftci, Sabri, Michael Wuthrich, and Ammar Shamaileh. 2019. "Islam, Religious Identities, and Support for Democracy." Journal Articles. Political Research Quarterly 72 (2): 435–49.
Wuthrich, F. Michael. 2018. "Changing Media, Party Campaign Strategies, and the Politics of Turkish Elections in Comparative Perspective (Chapter 3)." Book Chapters. In Party Politics in Turkey: A Comparative Perspective, edited by Sabri Sayari, Pelin Ayan Musil, and Özhan Demirkol. London: Routledge.
Wuthrich, F. Michael. 2018. "Kurdish Nationalist Organizations, Neighboring States, and "Ideological Distance"." Book Chapters. In Comparative Kurdish Politics in the Middle East: Actors, Ideas, and Interests, edited by Emel  Elif Tugdar and Serhun Al, 85–112. Palgrave Macmillan.
Wuthrich, F. Michael. 2015. National Elections in Turkey: People, Politics, and the Party System. Books. Syracuse University Press.
Wuthrich, F. Michael. 2013. "An Essential Center-Periphery Electoral Cleavage and the Turkish Party System." Journal Articles. International Journal of Middle East Studies 45 (4): 751–73. https://www.cambridge.org/core/journals/international-journal-of-middle-east-studies/article/an-essential-centerperiphery-electoral-cleavage-and-the-turkish-party-system/B22DF45FCC0A64828607277165BDF078.
Wuthrich, F. Michael. 2012. "Factors Influencing Military-Media Relations in Turkey." Journal Articles. Middle East Journal 66 (2): 253–72.
Wuthrich, F. Michael, Murat Ardağ, and Deniz Uğur. 2012. "Politics, Cultural Heterogeneity and Support for the European Union in Turkey." Journal Articles. Southeast European and Black Sea Studies 12 (1): 45–62.
Wuthrich, F. Michael. 2010. "Commercial Media, the Military, and Society in Turkey during Failed and Successful Interventions." Journal Articles. Turkish Studies 11 (2): 217–34.